Quality Landscaping Service for Landowners
Shaylor's Ponds & Patios is the Northcentral Pennsylvania region's professional landscaping service dedicated to delivering quality and value to our customers. When you see our vehicles and employees hard at work at a property, it is a sign of a home or business landowner who appreciates exceptional gardening and landscaping services. We will leave your property clean and pristine –guaranteed.
We Provide Exceptional Maintenance Services and Free Up Your Valuable Time
Busy professionals, retired seniors, and discriminating individuals of all types rely on the professional landscaping services of Shaylor's Ponds & Patios to provide exceptional lawn maintenance services while freeing up valuable time for more important activities.
Mulching, Mowing, Hedge Trimming and Maintenance
Shaylor's Ponds & Patios offers a wide variety of professional landscaping and exterior property maintenance services for our valued customers including:
Landscaping Design & Installation
Mulching
Lawn Mowing
Hedge Trimming
Seasonal Clean Up
Winter Maintenance for Commercial Properties in Williamsport
Refreshing Landscape Designs Perfectly Accent Your Property
The landscape design and installation service of Shaylor's Ponds & Patios is ideal for new home and business construction, as well as existing properties in need of a refreshing update. We can completely design the best aesthetic landscape design for your property based on classic appeal, or we will work with you to determine precisely what type of look and style you would like. Select from fine trees, hedges, flowers, and more to perfectly accent to exterior of your home or business property.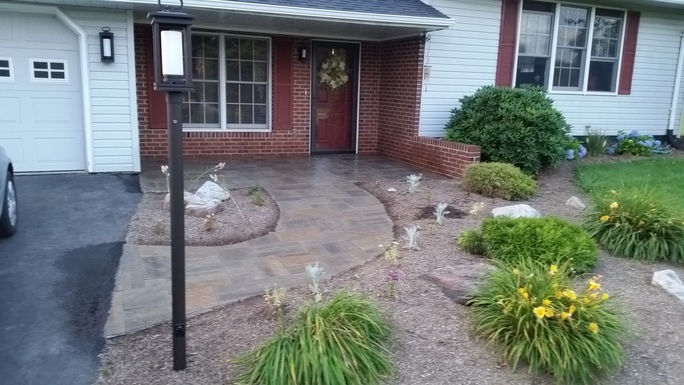 Precision landscaping is the number one indicator of how your property is viewed by others. Don't let lack of time or energy hinder you from having the most attractive property on the block. Let Shaylor's Ponds & Patios take care of your landscape. We will treat it as if it were our own because we are proud of the work that we do for each of our customers and nothing pleases us more than delighting you with a job well done.
Mulching Protects Your Vegetation and Adds Aesthetic Appeal
Mulching is essential for the health of your vegetation. Mulch helps retain moisture during dry spells and helps prevent weeds from growing. Mulch protects delicate plants during weather extremes as well. In addition, mulching adds aesthetic appeal. Shaylor's Ponds & Patios offers the cleanest and highest quality mulch available. We can install natural or dyed mulch in a variety of attractive colors and textures to match or contrast with your home or business landscape. It looks great and works wonderfully to protect your trees and plants and give your landscape a nice finished appearance.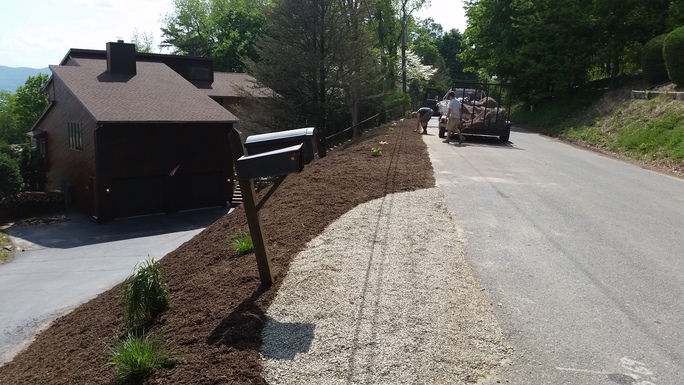 Weekly Lawn Mowing by Lawn Care Professionals
Shaylor's Ponds & Patios was initially founded as a lawn mowing business. We are proud to still provide this service to our longstanding customers, as well as our new clients. We have always taken pride in producing the cleanest possible cut with razor sharp blades that are well maintained at all times. Our lawn mowing contract customers enjoy the convenience of weekly mowing by lawn care professionals who take their jobs very seriously. We will edge your lawn upon request, as well. Our goal is to ensure that you are completely satisfied with the attention and care that our crews take to leave your lawn looking crisp and well maintained at all times.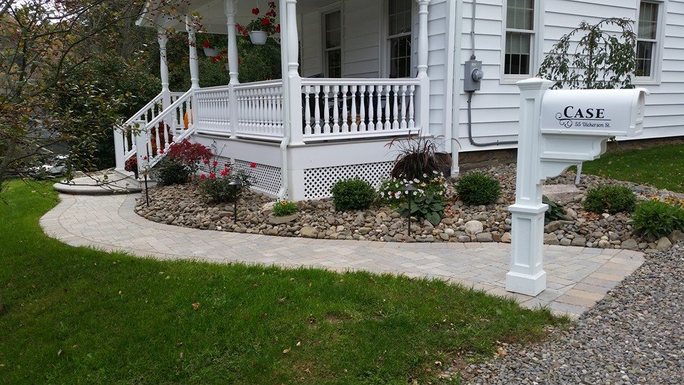 Premium Professionals Hedge Trimming for a Smooth Even Trim Every Time
At Shaylor's Ponds & Patios, we take hedge trimming to the next level. We keep our equipment sharp, oiled, and always use the proper tools for the job to ensure that your hedges receive a smooth, even trim every time. When we prune or shear your hedges, we are very careful not to shred or mangle the branches of your bushes and hedges so as not to invite disease into your garden. We are proud of the work that you allow us to do for you and we work hard to earn your trust on every job. When you truly care about the health of your hedges, contact the dedicated hedge trimmers of Shaylor's Ponds & Patios.
Seasonal and Year-round Exterior Property Clean Up and Maintenance
Shaylor's Ponds & Patios proudly provides year-round exterior property clean up and maintenance. It is important to clean up and eliminate fallen plant materials and decaying matter. Keeping your property tidy helps you to avoid the presence of insect pests and prevents the formation of ideal hiding spaces for small rodents and other creatures that will eventually make their way into your home from the debris left strewn about your property. We will perform your routine spring and fall clean up and will come over to do a clean up or touch up at any time throughout the year that you request it, as well.
Seasonal Clean Up, Trimming, Fertilization, Aeration and Weeding
Some of our most commonly requested seasonal and routine clean up and maintenance services include:
Flower Deadheading/ Trimming
Leaf & Fallen Limb Raking and Removal
Ornamental Grass Cut Back
Mulch Removal & Replacement
Fertilization
Lawn Aeration
Weeding
Seasonal Pond Servicing
We will consult with you to determine which services you would like to have completed and when.
Winter Services: Commercial Snow Removal and Salting
Shaylor's Ponds & Patios provides comprehensive commercial winter property care services for our customers in Williamsport, PA including:
Snow Removal/ Relocation
Snow Plowing
Salting & Concrete-Safe Calcium Chloride Ice Melt Application
We maintain a fleet of full-sized plow and salt trucks capable of handling snow cleanup and salting needs for all sizes of commercial parking lots.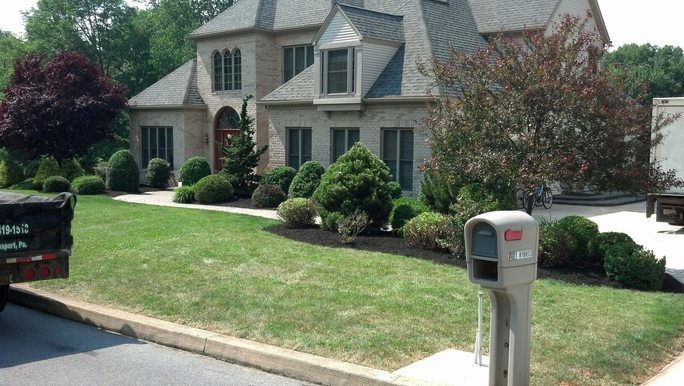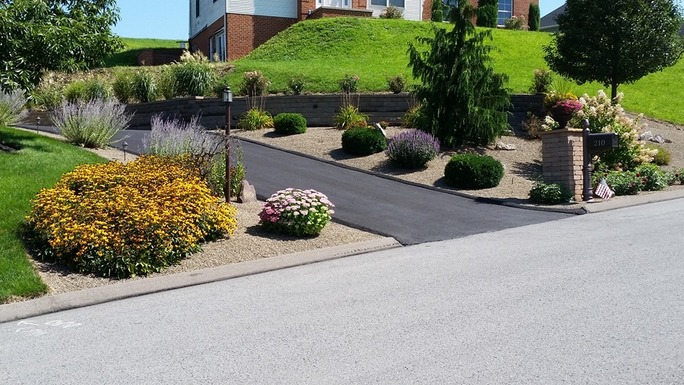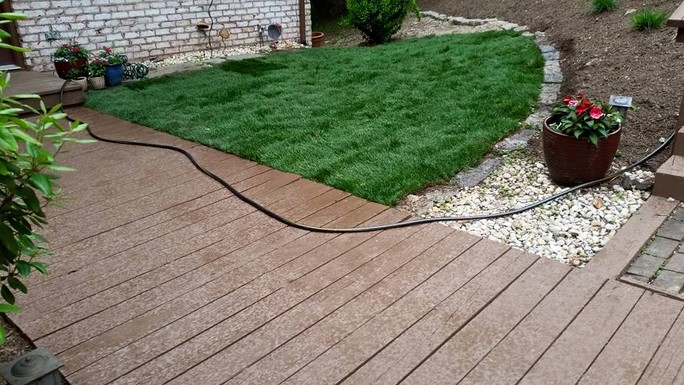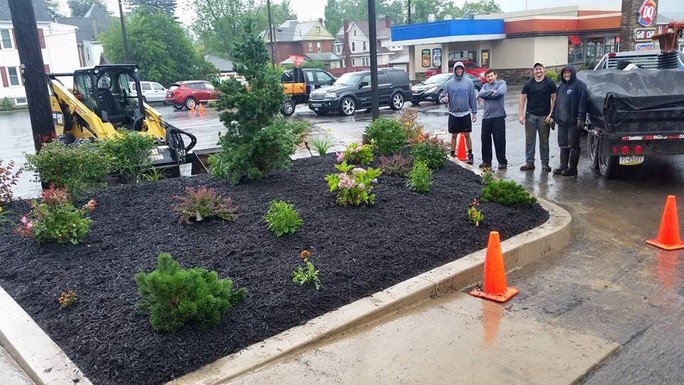 Contact Chad Shaylor of Shaylor's Ponds & Patios to learn more about our year-round landscaping services. Call:
(570) 419-1518.