All Natural Ponds Blend in Seamlessly With Your Environment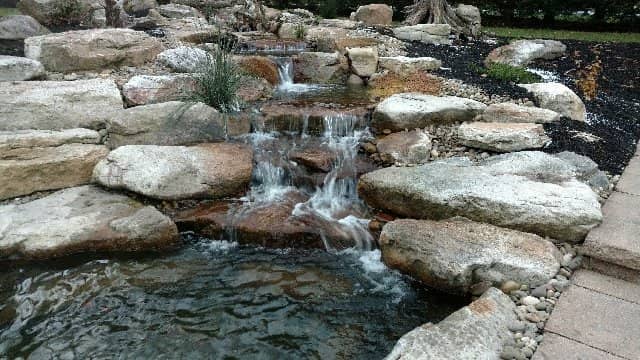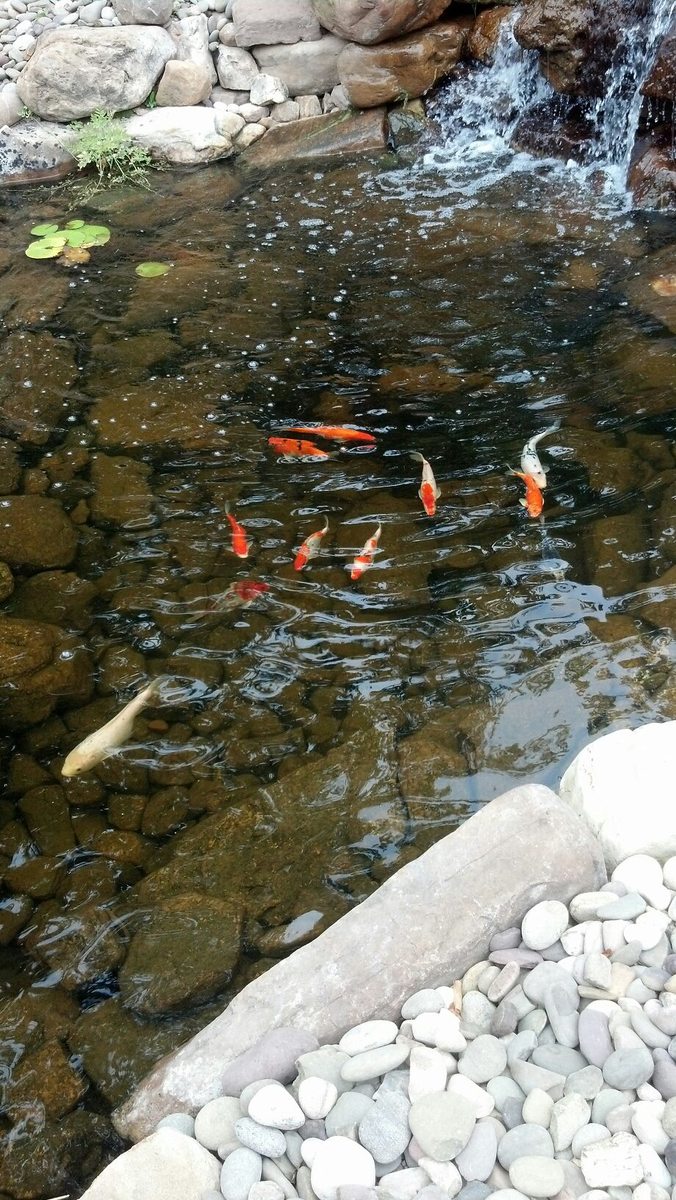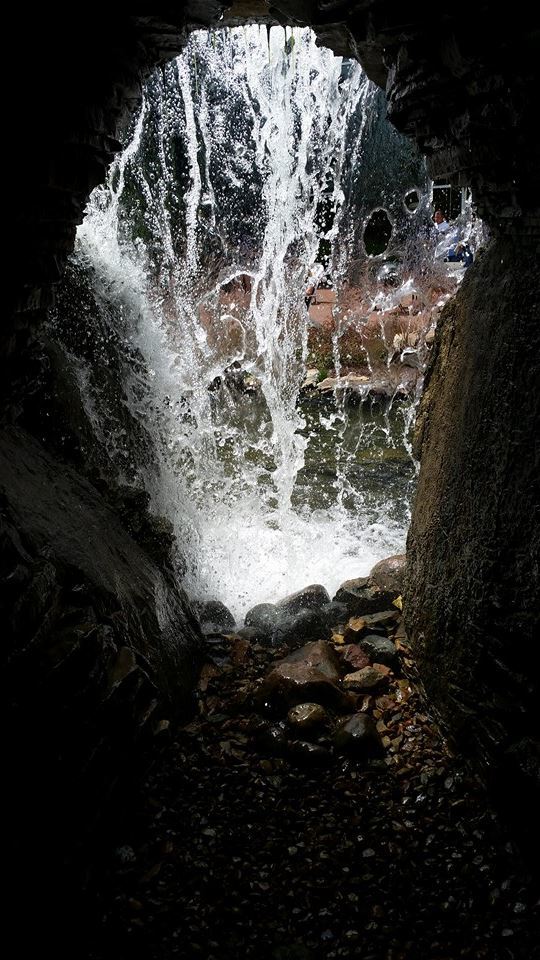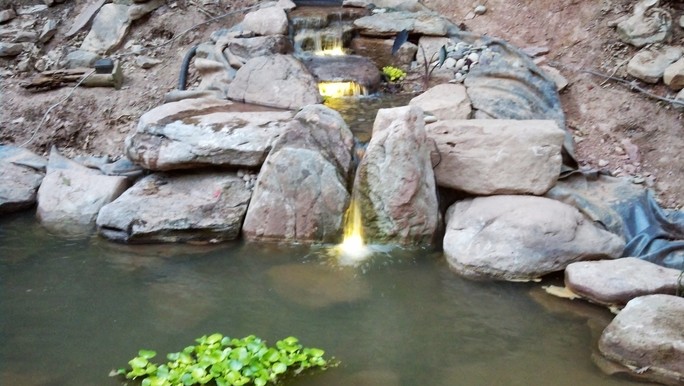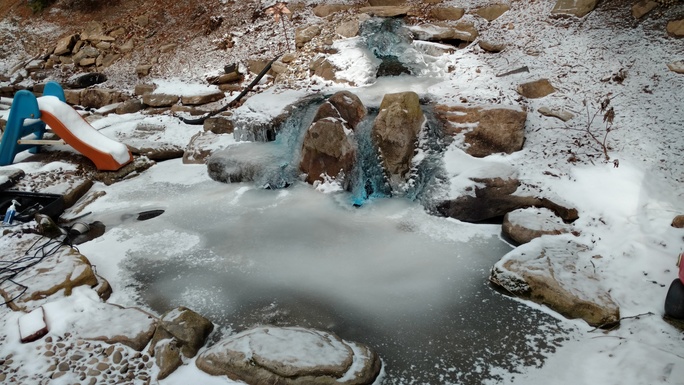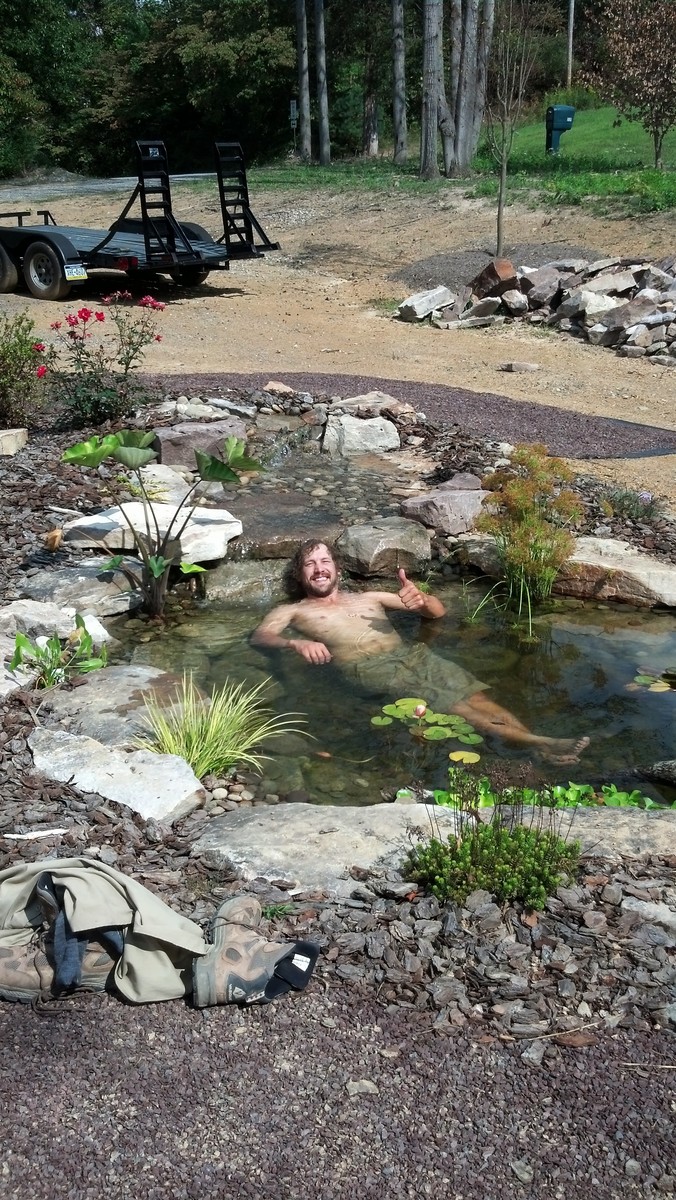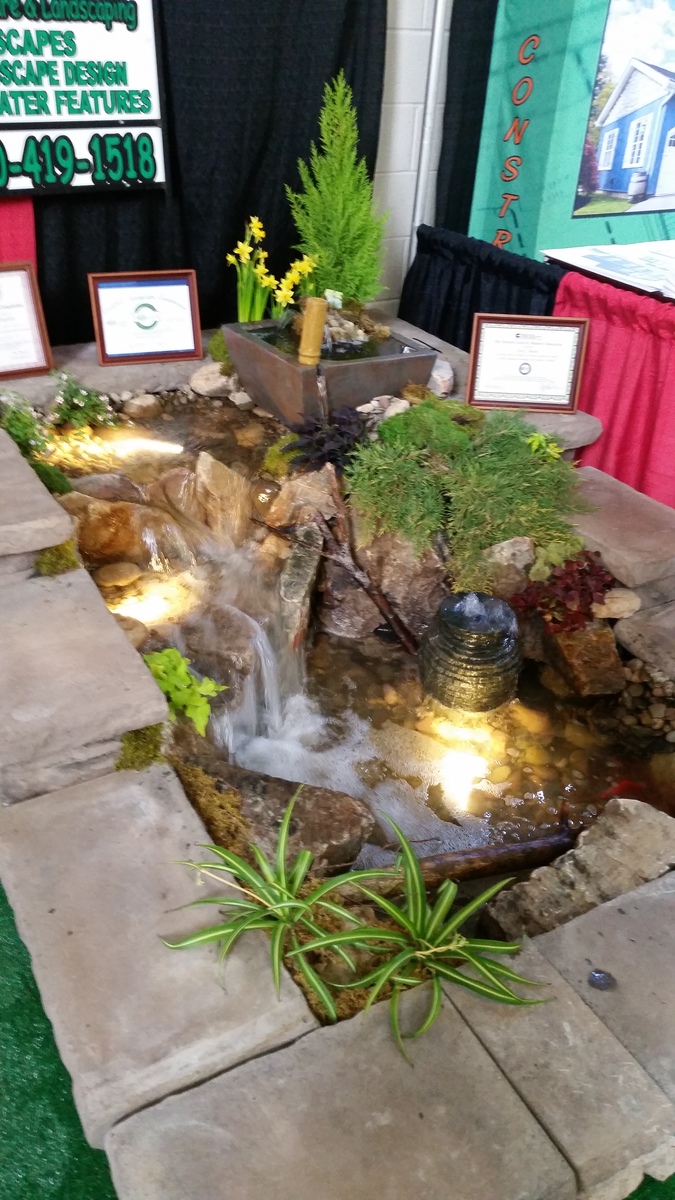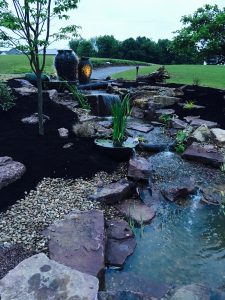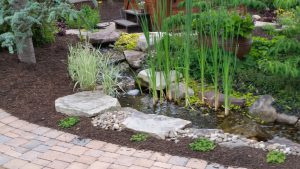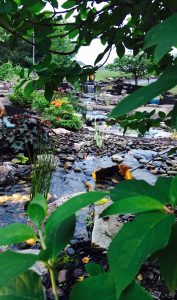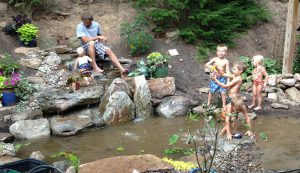 At Shaylor's Ponds & Patios, the installation and maintenance of all-natural ponds are our specialty. Every one of our ponds are designed and constructed with the specific intent to blend in seamlessly with the environment in which they are installed so as to appear as a naturally occurring landscape feature.
Popular Pond Design, Installation, Maintenance and Repair
Shaylor's Ponds & Patios offers the following popular pond services:
Excavation & Construction
Design
Installation
Maintenance
Renovation & Repair Work
Replacement Parts
Upgrades
Total Pond Removal & Replacement
Our Natural Ponds Do Not Require Harmful Chemicals
All of our natural ponds utilize nature's own cleaning systems so that your pond will not require the addition of harmful chemicals. We can help your initial pond installation to rapidly stabilize to the conditions of the environment with the addition of natural bacteria, assist with aeration with a biofalls filter, and remove excess proteins (from fish waste and decaying plant materials) with a skimmer.
Owning and maintaining a natural pond does not require much maintenance at all after it stabilizes within a month or so. We recommend that you avoid adding fish or amphibians to your pond until the system has stabilized and you will then be able to populate your own private pond with whatever aquatic life forms best suit your personal preferences!
Accent Your Ponds With Attractive Fountains, Lights, Plants and Pets
Shaylor's Ponds & Patios will accent your pond with fountains, lights, and other attractive design features, if desired. In addition, you may choose to stock your pond with popular pond pets including exotic koi fish, amphibians, and attractive plants such as lily pads and other intriguing aquatic flora. Hyacinths and Water Lettuce make excellent additions to ponds installed in Williamsport and surrounding areas. They help to create a balanced ecosystem, assist with filtration, and provide shade and shelter for pond inhabitants.
Pond Installation Contributes to Health and Good Land Stewardship
When you install a pond on your property, you provide entertainment and health benefits for your family and guests, but that is not all. The installation of a pond contributes to the overall ecological health of the landscape and biota of your entire region. When you install a pond, you are being a good steward of the land and the flora and fauna, as well as adding a highly attractive and valuable feature to your property. The installation of a backyard pond as a water source is a qualification toward having your property recognized as a
Certified Wildlife Habitat by the National Wildlife Federation
for those who may be interested in obtaining this designation for their property.
Learn more about the ethincs and benefits of pond installation and how to obtain native plants from the following websites:
Efficient and Affordable Pond Remediation and Repair
If your existing pond is in need of some TLC, contact Shaylor's Ponds & Patios and we will provide you with a rough estimate of the cost of any necessary repair or remediation work to get your pond back to peak performance.
Visit our contact page to provide photos and details
about the issue(s) that your pond is having and we will provide you with a general repair estimate.
Please note that estimates provided via email are rough "ballpark" estimates and do not constitute a contract or repair agreement. If you would like a formal written estimate after we contact you to give you a rough estimate of repair expenses, we will be happy to come to your location and take all of the necessary measurements and examine your pond in detail to provide you with a service contract.
Preview the pond designs, ideas, and pond care products and accessories available from
Aquascape®, Inc.
We will work closely with you to determine how to best bring the pond of your dreams to reality. Contact Chad Shaylor of Shaylor's Ponds & Patios with all of your pond questions and we will help you design and install an attractive natural-looking pond on your property that will withstand the test of time. Call:
(570) 419-1518.