We Dare to be Different and Push the Envelope With Cutting Edge Designs
At Shaylor's Ponds & Patios of Williamsport, we dare to be different. We aim to please by offering both classic and modern styles. We are not afraid to push the envelope by offering cutting edge, trendy designs that will impress your family, friends, and all guests who enter your property. We have served the local communities of Northcentral Pennsylvania for over twelve years, and we continue to grow and invest in offering you the best and highest-quality pond installation and maintenance, as well as landscaping, hardscaping, and waterscaping features. Our goal is to ensure that you will be able to enjoy your private sanctuary for the longest period of time without experiencing premature decay, feature collapses, and other similar failures that customers who seek out the cheapest possible quote routinely experience. You will not have these issues when you choose Shaylor's Ponds & Patios as your waterscaping and related services contractor. We only use the best quality materials and employ skilled design and installation technicians to enable us to confidently back all of our services with a satisfaction guarantee.
Natural Ponds, Retaining Walls, Waterfalls and Patios
Our installation services are limited only by your imagination and include:
Natural Ponds
Retaining & Decorative Walls
Pondless Waterfalls
Fountainscapes
Courtyards
Raised Patios
Water Gardens
Visit Our New Office and Beautiful Display Gardens
Shaylor's Ponds & Patios continues to grow and expand to best serve your needs. We have recently moved into our new state-of-the art facility that enables us to secure and protect our products and equipment against the elements. We keep our supplies fresh and our blades sharp to make certain that you get the best possible pond, waterscaping, or landscaping maintenance or installation service that money can buy. Our spacious new storage facility allows us to efficiently grab our supplies and gear and get out to you as quickly as possible to take care of all of your needs rapidly and reliably.
Stop by our new facility at:
Shaylor's Ponds & Patios Office & Display Gardens
959 Dunkleberger Rd.
Williamsport, PA 17701
Phone: (570) 419-1518
View our incredible new sample displays of extravagantly attractive and pleasing ponds, gardens, pondless waterfalls, fountainscapes, and amazing rustic and modern hardscapes. Gather ideas from our showroom display gardens or bring your ideas to us and we will discuss how we can best meet your needs, create a design plan, and get your new installation installed by our quality employees.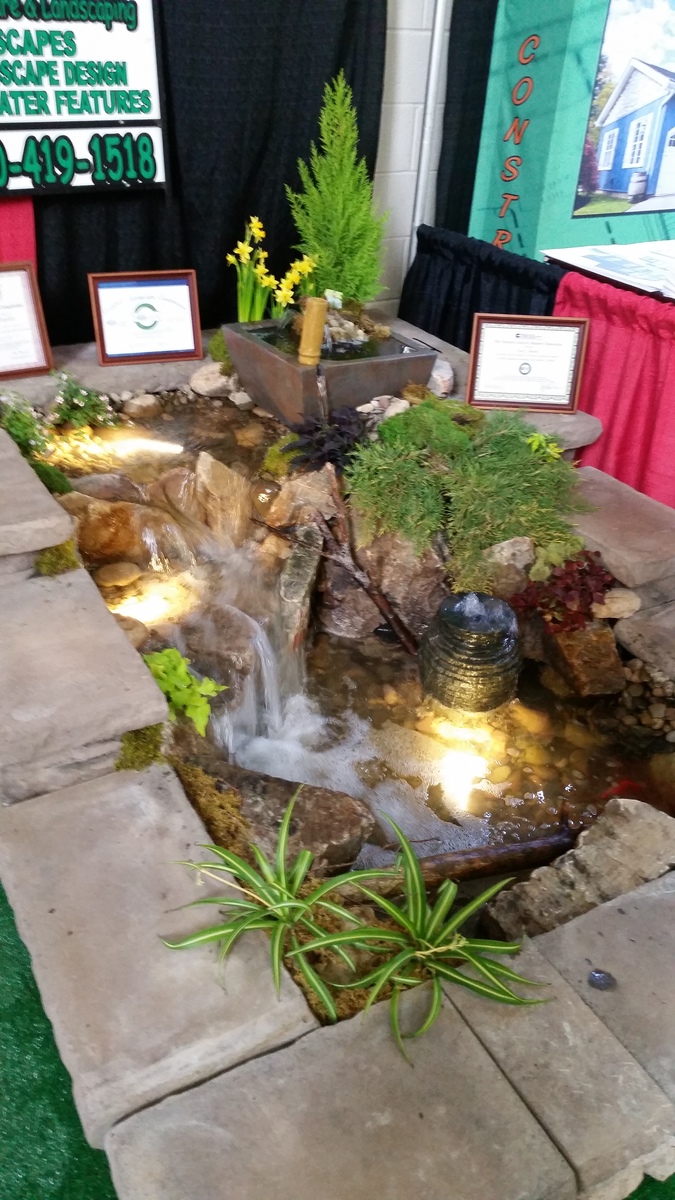 Allow Us to Express Our Passion for Beautifying Your Property
Allow us to express our passion for creating and beautifying residential and commercial features on your property. Our skills and efficiency continue to increase as our experience grows. We are proud to pass along our expertise for the benefit of your home or business. We guarantee your satisfaction and ensure you that Shaylor's Ponds & Patios is a great choice for your new pond installation or maintenance, as well as routine property maintenance and installation of the finest quality hardscapes and waterscapes.
Quality Supplies From E P Henry, Allan Block and TechoBloc
At Shaylor's Ponds & Patios, we use only the finest quality supplies from manufacturers including:
E. P. Henry
Blocks, Stones, Outdoor Living, Caps, Steps, Borders, Edges & Pavers
Allan Block
Retaining Walls, Courtyards, Raised Patios, Gardens, Terraced Hills
Techo-Bloc
Landscaping Stone, Pavers, Blocks, & More With a Lifetime Warranty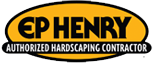 Preview the websites of our preferred hardscaping material manufacturers above and look over the attractive and durable design ideas presented. If you see a feature that you would like us to install for you, contact Shaylor's Ponds & Patios for a consultation and we will make it happen. We can also work with design ideas that you see in magazines and on the internet, as well as your own personal dreams for your backyard. Don't wait.
Contact us now
and begin the process of having your new pond, hardscape, or waterscape feature designed and installed by the experts of Shaylor's Ponds & Patios.
Certified Aquascape Pond Installation and Maintenance
Shaylor's Ponds & Patios is a Pro-Certified Aquascape® Contractor. We install and maintain beautiful natural looking ponds, koi ponds, and fish habitats that are designed to be virtually maintenance-free and last for a lifetime.

The professional designers of Shaylor's Ponds & Patios will meet with you to help you plan and design the perfect landscape, hardscape, or waterscape feature to compliment your home or business. We can combine features to create amazing structures to serve your needs ranging from basic utilitarian functionality to the utmost in aesthetic enjoyment for your relaxation and entertaining needs. Contact us to schedule a consultation and allow us to answer your questions. Call Shaylor's Ponds & Patios at:
(570) 419-1518.