Pond Installation in State College
Shaylor's Ponds & Patios of Williamsport, PA proudly serves the natural-looking pond installation, maintenance, and waterscape design needs of our valued State College customers. We are a Pro-CAC Certified Aquascape installation contractor and have installed a variety of types of ponds and waterscapes for zoos in major U.S. cities. We are pleased to bring our talented pond design and installation technicians to the State College area due to popular demand.
Shaylor's Ponds & Patios offers complete custom design and professional installation of a wide range of architectural landscape features and services including:
Fountains
Pondless Waterfalls
Pond & Pondless Waterfall Maintenance
Pavers
Patios
Walls
Patio Sealing
Repair & Maintenance
Design & Installation
Mowing
Hedge Trimming
Mulching
Seasonal & Year-Round Cleanup
Landscape Maintenance
Soothing Natural Koi Ponds, Fountains, and Waterfalls
Our ponds are specifically designed to mimic the natural pond ecosystem as closely as possible and are the ideal landscape accent feature, as well as a perfect environment for keeping koi and plants healthy year-round. We can add beautiful fountainscapes to your State College pond installation, as well as waterfalls of all types. If you prefer a pondless waterfall due to space limitations or other concerns, we can professionally install a natural-looking waterfall just about anywhere so that your guests can benefit from the soothing scents and sounds of running water. If you would appreciate a soothing place to relax and unwind after a stressful day, allow us to help you design the optimal water feature for your property. We will work closely with you to ensure that you get all of the features that you want and none that you don't want. Every installation is custom designed according to your preferences.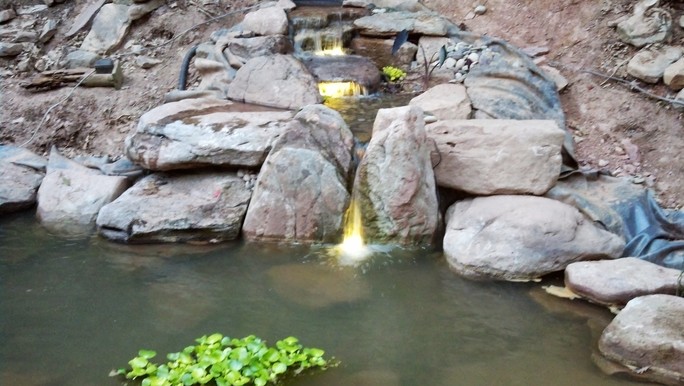 Attractive and Durable Patios, Fire Pits, and Hardscapes
In addition to our professional pond installation services that we are very proud to offer our valued customers, we also strive to be the most dedicated hardscape contractor serving the State College area. We install attractive and durable standard and custom hardscapes including decorative & functional walls, raised patios, outdoor dining areas, entertainment platforms, fire pits, gardens, enclosures, fences, borders, edging, courtyards, walkways and driveways, transitional areas, terraced hillsides, decorative curbing, and much more. If you can dream it, we can build it.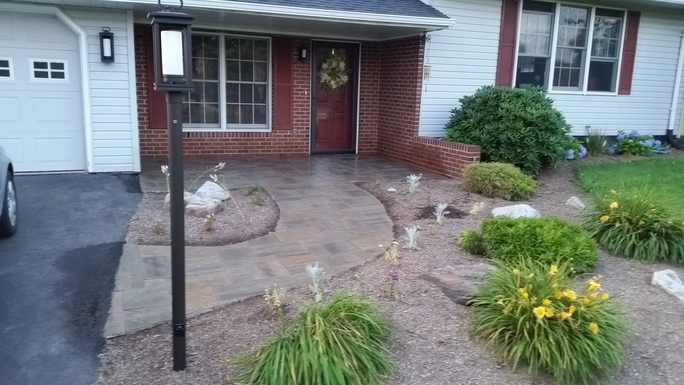 Contact Chad Shaylor of Shaylor's Ponds & Patios to learn more about our fine quality pond and waterscape installation and maintenance services, hardscape design and installation, and year-round landscaping services in State College, PA. We maintain display gardens at our office at 959 Dunkleberger Road in Williamsport, PA where you can view representative samples of some of the types of installations that we can install for you. Call:
(570) 419-1518.