The Most Attractive Natural Ponds and Custom Waterscape Designs
Shaylor's Ponds & Patios installs attractive waterscapes for our customers throughout our service area. Our natural-looking pond designs are unique and customized to meet the specific layout and landscape of your property to ensure that your water feature will blend in seamlessly for an aesthetically pleasing and natural-looking appearance that will delight your family and guests for generations when properly maintained.
Pro-Certified Aquascape Pond and Waterscape Installation
Preview the website of Aquascape®, Inc. for design ideas or bring your own ideas to us and we will work with you to assist you with having your waterscape project designed and installed according to your exact wishes. Shaylor's Ponds & Patios provides a Pro-Certified Aquascape® Installation Contractor at each job site. We have the training and skills necessary to ensure that your waterscaping project is completed with the full force of the original warranty and will endure.

In Ground Ponds, Koi Ponds, Waterfalls and Fountainscapes
Our professionally designed and installed waterscapes and water features include:
Natural-Looking In-Ground Ponds
Koi Ponds
Pondless Waterfalls
Fountainscapes
We will work with you to custom design a waterscape feature that will serve to make your backyard dreams come true.
Melt Away Stress With a Custom Waterscape
A professionally designed and installed pond or custom water feature from Shaylor's Ponds & Patios is the ideal way to help melt away the stress of the day, relax, rejuvenate, and recuperate from the stresses of life. Waterscapes have historically been considered so essential for human health (both physically and psychologically) that public fountains were routinely present in town squares and buildings throughout the world.
The most extravagant water fountains were featured at the homes of the world's most elite and wealthy individuals (royals, religious leaders, etc.). Fortunately, today we are able to provide you with the aesthetic appeal and health benefits of water features that were previously available to only the most elite members of high society. We are able to install your attractive water feature at a reasonable price with the highest quality materials available.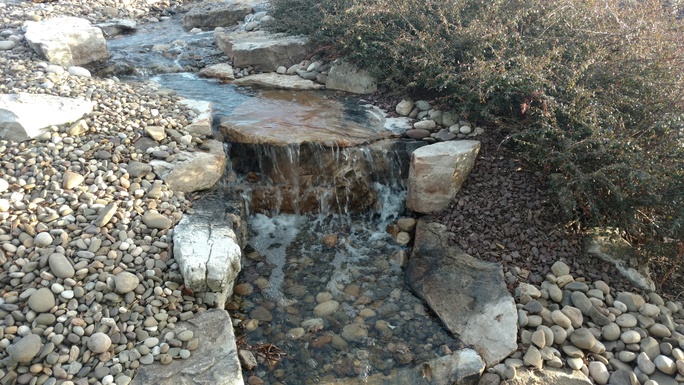 Enjoy Koi Fish, Water Lilies and Frogs in Your Own Pond
Whether you want your own natural-looking pond suitable to host koi fish, water lilies, frogs, and other similar enjoyable flora and fauna, a decorative pond with a fountain and/ or lighting as an accent to your home or business, a pondless waterfall, or any of the other myriad water features and combinations that we can install for you, rest assured that your project will be completed with the highest degree of craftsmanship and materials available.
There is nothing quite like coming home from a long day at work or relaxing during your time off in front of a beautiful, rejuvenating and stress-relieving water feature right in the comfort of your own backyard. Relax and enjoy the comfort of your own waterscape in the most convenient location of all –your own home! A brilliant new water feature will enhance any dull and drab landscape and accentuate an otherwise featureless area of the lawn of your home or business. Fascinate your family and guests with water in motion and/ or outdoor pets to amuse all ages.
Our Ponds Utilize Natural Processes to Maintain Balance
All of the waterscape features from Shaylor's Ponds & Patios are specifically designed to be as low maintenance as possible. They utilize the natural processes of the earth's cycles to maintain the cleanliness and balance of the water. They contain no toxic or harmful chemicals and are safe for the environment.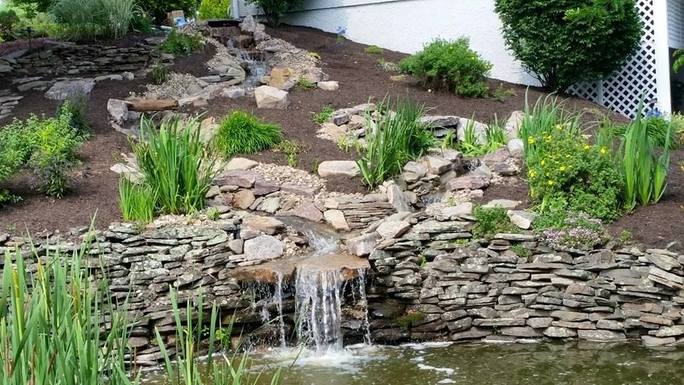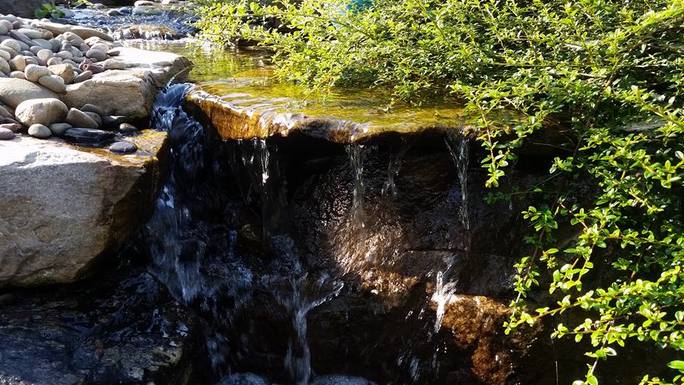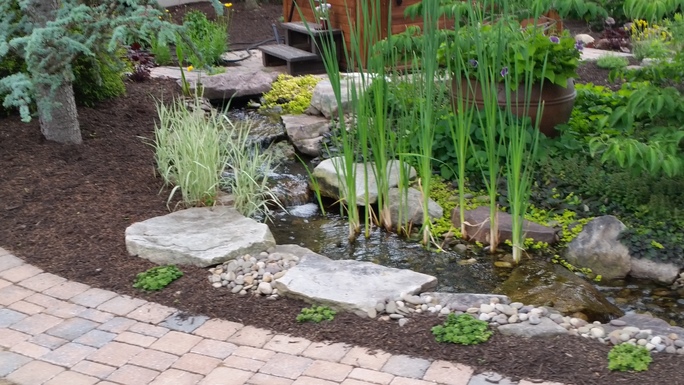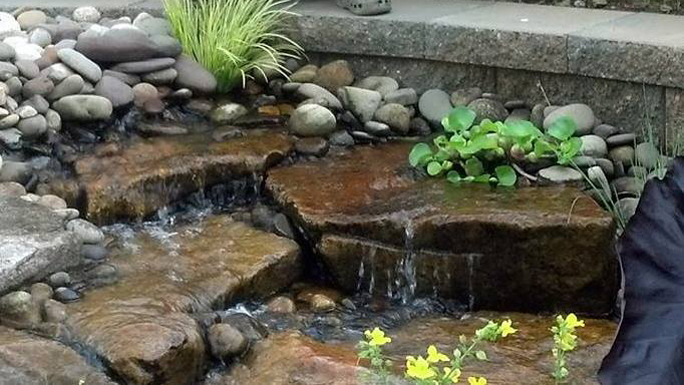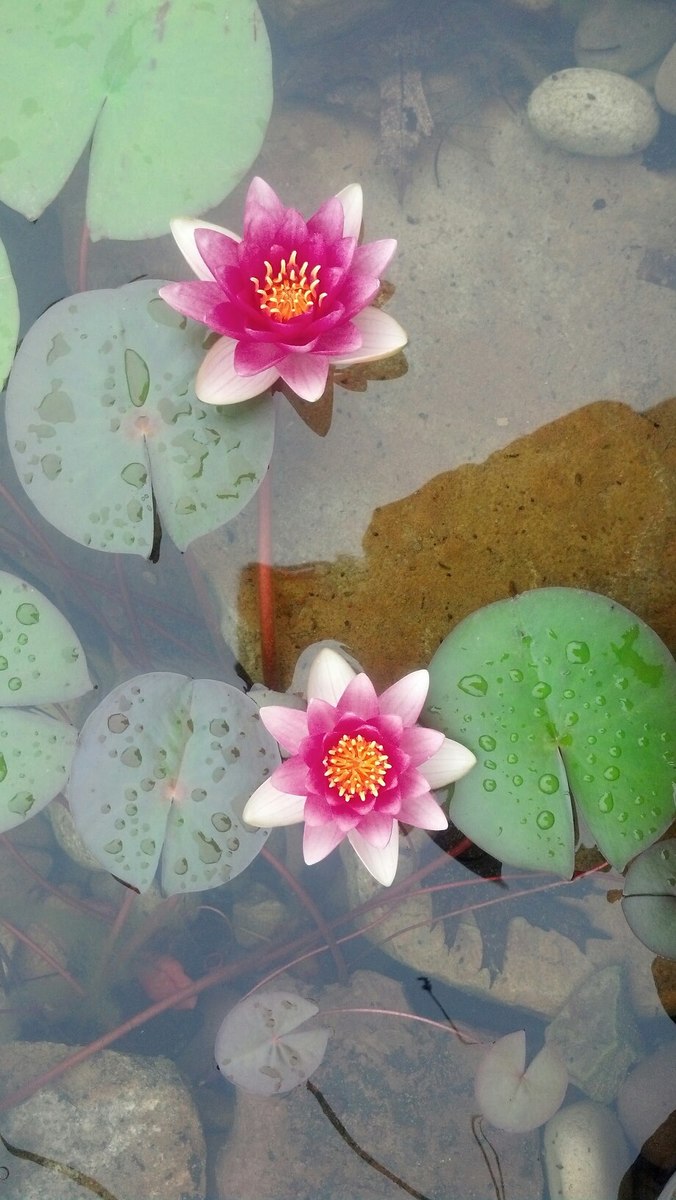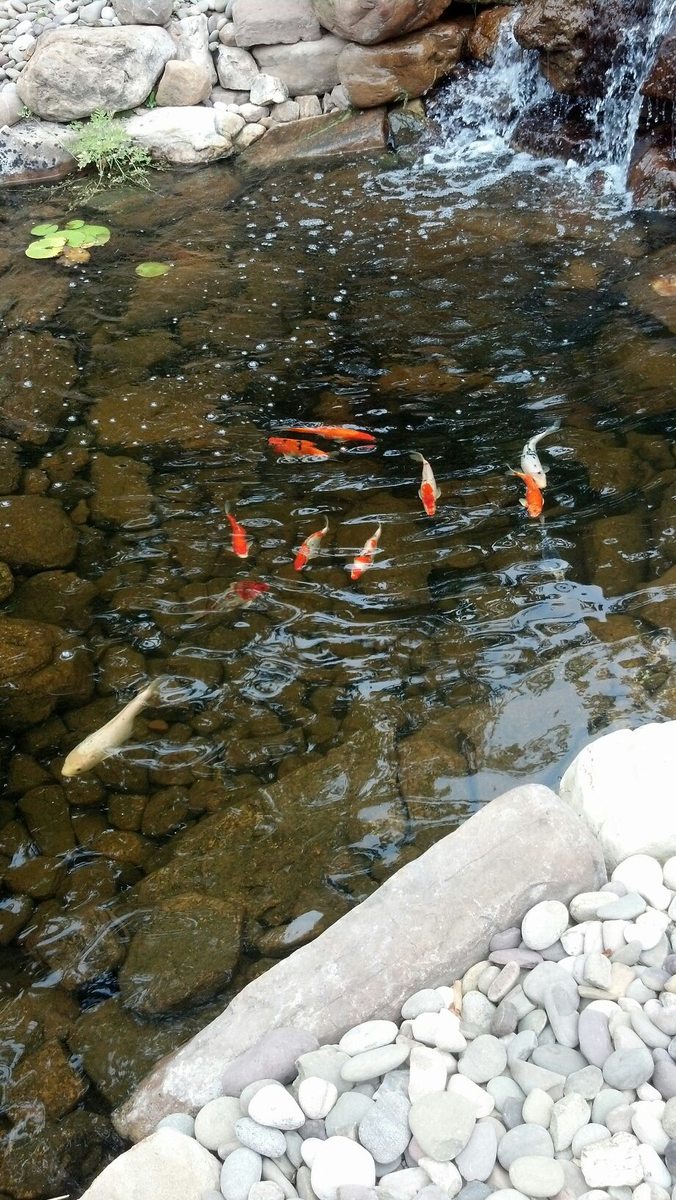 If you're ready to experience the stress relief and aesthetic appeal of a professionally installed water feature such as a natural pond, pondless waterfall, fountainscape, or other waterscaping project at your home or business, contact Chad Shaylor of Shaylor's Ponds & Patios for more information about your design options, as well as all of the special features such as lighting and additional hardscaping and landscaping options that will make your waterscaping project even more exceptional and enjoyable. Call Shaylor's Ponds & Patios to learn more:
(570) 419-1518.
To request a free pond or waterscaping installation quote, please fill out our
contact form.